Our mount kit stands are designed and built with the consideration of current generation projectors in mind, with mounting arms that are detachable and extensible to fit all projectors from various brands.
Our mount kit stands have superior built quality with premium highly durable, well-constructed projector stand wall mount with innovative design & faster installation technique. They are extra robust, solid with long-lasting construction quality. They have solid twin arm structure with additional security. Design has a beautiful appearance. When correctly fitted, the heavy duty mount easily bears the weight of the projector and guarantees safety.
Quick and simple installation: A complete screw set is included with the projector wall mounting kit, making installation very easy. With easy installation manual included in the package, the projector mount may be quickly and simply mounted to the projector.
Motorized Projector Lift - Model No. : MSLF63100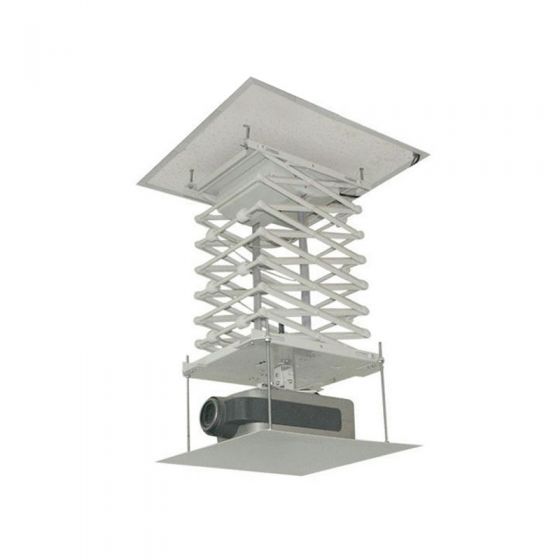 Projector lifts were mainly invented to hide the projects in the ceiling of the room and today, because of the regular use of projectors in various sectors, project lifts have become extremely popular.
Our Projector Lift Kit will make it extremely easy for you to hide your projector when not in use. These projector lifts have Motorized Lift Construction which makes them extremely convenient. This Motorized Projector Ceiling Mount can be handled quite easily. They are known for their functionality and aesthetic designs. They have different height adjustment levels making them quite flexible for use.
Office Address:
Screen Technics
173 Udyog Bhavan,
Sonawala Road,
Goregaon East,
Mumbai 400063